Motorway toll Poland 2021: Prices, payment options and toll roads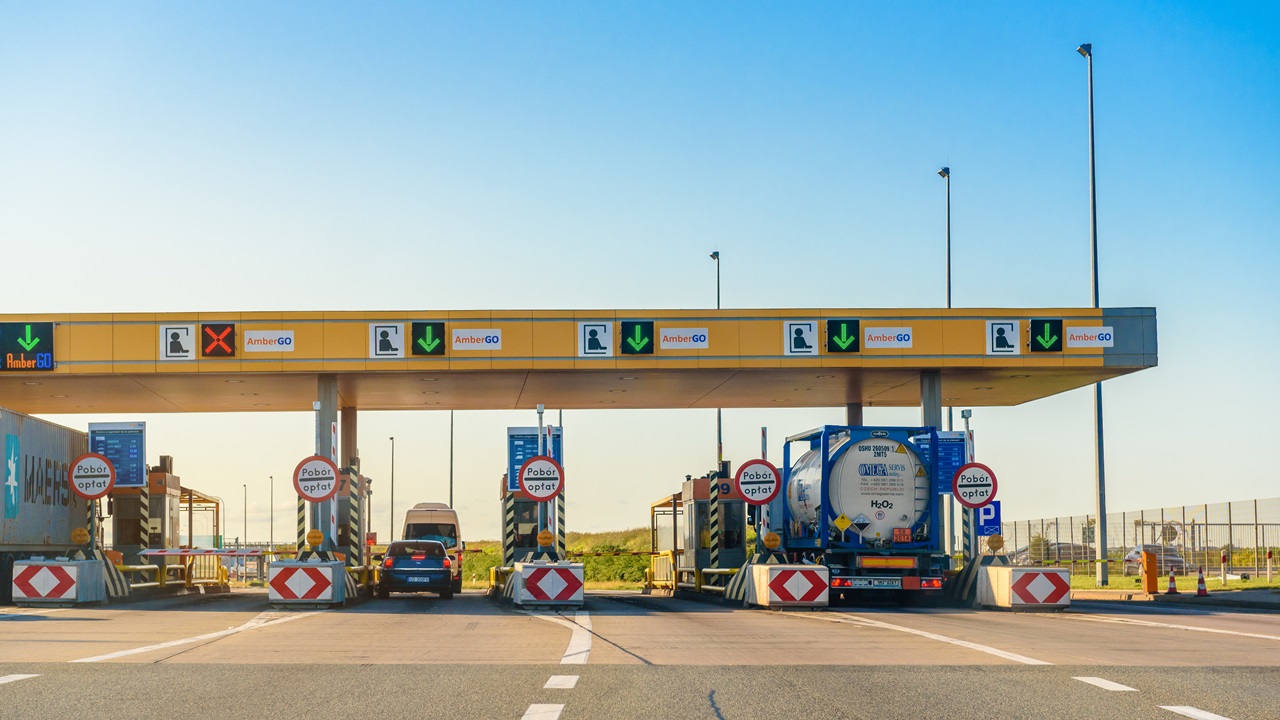 1
Motorway toll pricing in Poland for 2021
Motorway toll price in Poland depends on vehicle category and travelled distance. There are five vehicle categories in Poland.
Vehicle categories in Poland
Category 1: Motorbikes and vehicles with two axles.
Category 2: Two axle vehicles with trailers and two axle vehicles of which at least one axle is equipped with double wheels.
Category 3: Vehicles with two and three axles of which at least one is equipped with double wheels with trailers.
Category 4: Three axle vehicles with trailers and vehicles with more than three axles.
Category 5: Non-standard vehicles
Price for 1 km on A1 motorway
Calculate your travel cost by using A1 toll calculator at a1.com.pl.
Price for 1 km on A2 motorway
Category 1
Category 2
Category 3
Category 4
Category 5
Świecko – Nowy Tomyśl
£ 0,04

0.20 zł

£ 0,09

0.46 zł

£ 0,09

0.46 zł

£ 0,09

0.46 zł

£ 0,09

0.46 zł

Nowy Tomyśl – Konin
£ 0,07

0.38 zł

£ 0,11

0.58 zł

£ 0,17

0.88 zł

£ 0,26

1.36 zł

£ 0,72

3.80 zł
You can find A2 toll calculator with all toll rates at autostrada-a2.pl.
2
Toll payment methods in Poland 2021
There is a wide range of payment methods in Poland. Tolls are collected at the gates by picking up toll ticket at the gate and paying for it when exiting.
Pay by Credit Card or Cash
Tolls can be paid using PLN, USD and EUR. If you pay in a foreign currency change is given always in PLN. Toll gates accepts major credit and debit cards like Visa and MasterCard and fleet cards such as Shell, Lotos, Routex, DKV, Aris, UTA, Open drive and more.
Prepaid toll card KartA4
KartA4 card allows you to pay toll for driving on the A4 motorway between Katowice and Kraków. Prepaid cards are designed for drivers who use A4 motorway frequently. KartA4 is available for vehicles of category 1, 2 , 3 and 4 and you can purchase it online (in Polish language only) or at sales points in Mysłowice and Balice.
Electronic toll system viaTOLL
ViaTOLL is an electronic toll system designed for drivers with vehicles over 3.5 tonnes driving on the GDDKiA managed motorways, the A2 Konin – Stryków and A4 Bielany Wroclaw – Sośnicabut.
Vehicles are equipped with a small viaAUTO device that register every travelled section of toll road where toll is automatically deducted from prepaid credit. Drivers don't need to stop at toll gates, the barrier will open automatically. ViaAUTO is available for purchase online (in Polish language only) or at the Distribution points at the state borders.
You can also download an application for iOS and Android devices to top-up your viaTOLL account.
3
Toll road network in Poland 2021
Motorways subject to toll in Poland
A1 Rusocin (Gdaňsk) – Nowa Wieś (Toruň)
A2 Świecko (PL/DE) – Lodž
A4 Wroclaw – Katowice
A4 Krakow – Katowice
Map of motorways and toll roads in Poland
You can find a map of all Polish motorways and highways here.
A1, A2 a A4 websites are the best to use if you need more information about an individual motorway, route planner or toll calculator.
4
Motorways in Poland: Speed limits, penalties…
Speed limits in Poland
The maximum speed limit on Polish motorways is 140 km/h, 120 km/h on expressways (dual carriageway) and 100 km/h on other roads and expressways (single carriageway). There is a 50 km/h speed limit in built-up areas and 90 km/h outside of built-up areas.
Toll penalties
There are no toll penalties in Poland. You pick up toll ticket at toll gate when entering motorway and pay for it when exiting motorway. If you lose toll ticket, you have to pay the maximum amount for the specific vehicle category at the exit gate.
Motorway markings in Poland
All Polish motorways are marked by letter A for "Autostrada" and by letter S for expressways.