WagJag is an online retailer specializing in selling customers vouchers and deals for specialized activities, discounts for different types of services, and many different kinds of goods. In many ways, WagJag can be seen as a huge department store without the huge physical complex that would have to encompass all of them in a single space. The great thing about WagJag is that you can customize your shopping by region. Therefore, if you are planning a trip to the other side of Canada, you can simply select the exact region you are visiting and find many great vouchers that will help you spend time in a more relaxing and efficient manner.
WagJag is a fun shopping experience not only for adults but also kids. Everyone can have a lot of fun while browsing the selection of activities that the family could do during their time off work or school. WagJag can truly enhance the way people experience their surroundings at great prices. However, we would like you to have an even more cost-effective experience when browsing everything that WagJag offers. Therefore, we invite you to read this detailed Kodino article about WagJag. Not only will we cover some additional methods which can help you save a lot of money when shopping at WagJag, but we will also include tips and important information that you should know about the WagJag return policy, warranty claims, shipping details, and more.
How to get WagJag discount code
There are many WagJag discount coupons available in the store's "Coupons" tab. You can find the tab in the top-left corner of the homepage. Additional ways to save money include the WagJag newsletter subscription and the refer a friend promotion. To subscribe to newsletters, either create a WagJag profile and tick the box that promises to send you exclusive discount offers, or fill up the newsletter pop-up ad that appears at the lowest part of the WagJag website. Many newsletter ads may be regional specific so be sure the correct region you live in for accurate results.
By referring a friend, both you and your friend can receive $10 in WagJag credit. To get the $10 worth of credit, your friend will need to buy their first deal. The deal has to cost more than $5 and it must be completed within 72 hours to take effect. You can also find even more discount coupons available right here on Kodino.
How to use WagJag discount code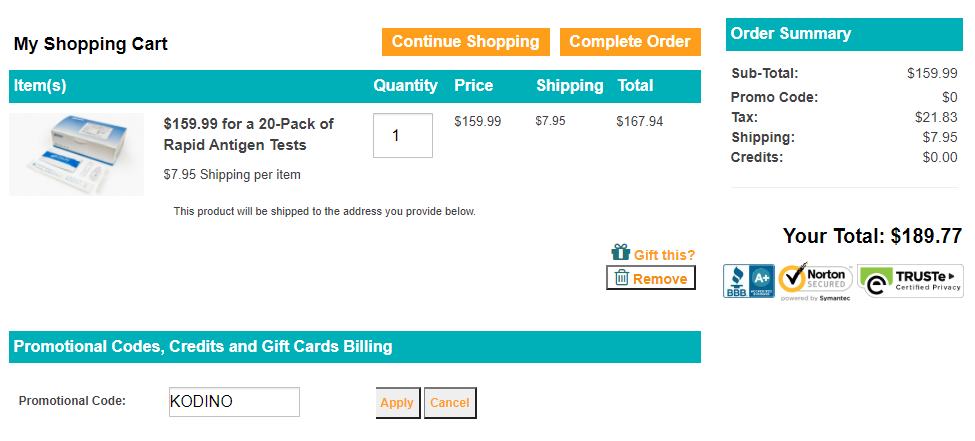 A WagJag promo code can be used by customers who own a WagJag account. You can find the exact location for promo code discounts by following the simple instructions described here. We have also included a supplementary image for your convenience. If you have issues with adding promo codes, be sure to get in touch with WagJag Member Experience Team.
You can start by conducting your shopping as usual. Once your shopping cart is ready, you can proceed with entering the shopping cart screen. Here you can review your cart and scroll down to find the promo code field. Type your code there and you will receive your bonuses after clicking on "Apply". Afterwards just complete your order and think of how much you saved!
Cashback WagJag
Cashback is one of the few extra methods that can help you save a lot of money during shopping. It is really easy to learn to use and there are many benefits to reap from having experience and knowledge about how cashback works. You can learn a lot by trying to earn cashback with some of the sites we recommend here on Kodino. All you have to do is register on a cashback website and you can start earning cashback rewards.
You can earn many WagJag cashback bonuses. You simply need to make a decision of which cashback provider to choose. The options you have available are TopCashback, Great Canadian Rebates, Swagbucks, and Rakuten. Each of them offers you a different deal so choose the one that catches your eye and save big. The highest saving are currently the 12% that you can get back with TopCashback.
WagJag discounts – sales, offers, Black Friday, …
During Black Friday and Cyber Monday, the WagJag website is home to many price drops. But because price drops are very common on WagJag, this only gives the customers further choices for new deals and goods. Regardless of this, Black Friday deals often reach greater heights and provide bigger savings. Therefore, be sure to check out WagJag during the fall season to increase your chances for bigger discounts.
Another way to receive extra offers is by downloading the WagJag app. The WagJag app is great for those afraid of missing out on limited-time sales, sudden price drops, and interested in the prospect of obtaining greater deals. Simply get the phone app to never miss out on all the exciting stuff happening at WagJag. Last, be sure to check out WagJag on social media as it is another location where to spot easily missable promo codes, offers, and more.
WagJag free shipping and shipping cost
WagJag ships with many couriers offering economical methods. The usual couriers include DHL, Canada Post, UPS, FedEx, among many others. The price for shipping is usually a flat-rate price indicated on the specific deal page. However, if no such information is provided you can see the cost of shipping inside your shopping cart prior to making your purchase.
Many WagJag deals and goods may include the option for free shipping promotion. The best way to figure out which items come with free shipping is by typing "free shipping" into the WagJag search bar or inspecting the details of your deal. The delivery time window will usually vary from supplier to supplier but an estimated shipping time window will be provided on all deal pages. Also, please note that it is impossible to change carriers, expedite individual orders, and predict whether or not your order is eligible for a free tracking code.
WagJag return policy
For the most part, customers can expect a truly risk-free shopping experience at WagJag. WagJag will give a full refund to customers who have purchased a voucher directly from Wagjag within the time span of 14 days. Furthermore, an in-store credit will be offered to those who decided to wait a bit longer until a total maximum of 30 days. After 30 days, it is still possible to receive a refund, however, because each situation and voucher is different and they will be handled and resolved exclusively on a case-by-case basis.
Because WagJag vends products from varying categories such as groceries, travel offers, and more, each item will usually be reviewed by following a different set of guidelines. All the guidelines for the categories can be found by visiting the WagJag return policy page. Additionally, affiliate offers that provide their own unique return or refund policies do not fall under the jurisdiction of WagJag's return policy and in such an instance, the partner's policies are the ones that will take precedence. The last thing to consider is that WagJag gift cards, as well as all health and beauty products, are non-refundable.
WagJag warranty 2023
If you happen to receive defective or otherwise damaged goods, WagJag may be able to help you with claiming warranty. However, in order to get WagJag to help the customer, time is of the essence. A small timeframe of 2 weeks is granted to the customers who wish to inform WagJag of problematic goods. After 14 days have passed, WagJag will be most likely unable to help you find a solution for your defective or damaged goods unless noted otherwise on a deal page.
If your product's coverage details are different than the usual, your warranty claim will have to be handled either by the supplier or manufacturer. Usually, warranty claim instructions for these types of occurrences will be on the deal's page, however, it may sometimes be better to simply submit a direct request to WagJag ahead of time. If you request further assistance with warranty claims, you may contact the WagJag Member Experience Team. They will be qualified to provide you with guidance on further proceedings regarding your return, refund, or warranty claims.
WagJag contact – e-mail address, contact number, customer service
WagJag welcome customers to give them feedback about their services. They are always ready to assist you with solving the things that trouble you about your order. Try to find a solution in the FAQ section or get the attention of the WagJag Member Experience Team. You can get in contact with them via the following means:
WagJag e-mail form: submit a request
WagJag contact number: 1-855-4-WAGJAG (1-855-492-4524) Monday to Friday 9 AM to 5 PM EST
WagJag live chat: homepage
Follow WagJag on social media to get store updates, find special offers, and more. WagJag is active on several social media platforms. You may be familiar with the social media sites that WagJag uses and following them can be another way to save money on their shop. Here is a list of social media where you can follow WagJag:
Facebook
Twitter
Instagram